Terri Bromberg
One, two, buckle my shoe Three, four, shut the door Five, six, pick up sticks Seven, eight, lay them straight Nine, Ten, a big fat hen.
mixed media size varies 2021

Marc Kompaneyets Title
materials 33" x 14"
2021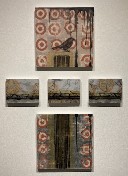 Matt Thomason Intersection
acrylic paint, acrylic medium, graphite, faux encaustic, color pencil, gesso transfer of Target logo from paper bags, laser transfers from photographs, stencil, collage
size varies 2021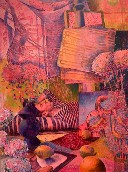 Carlson Hatton No more heroes pastel on canvas 40" x 30"
2021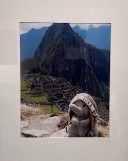 Taneka Washington Ellie Picchu
photo print 21" x 17"
2019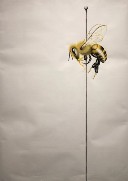 Emiko Miyano Title
materials size 2021

Rebecca Frantz
The Confusion That Comes After
earthenware, low-fire glaze 17.5" x 23" x 44"
2021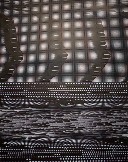 Christopher Badger Drumming Patterns
UV inks, Black Gesso, Drum machine and Custom Software on Wood Panels 72" x 90"
2021
Marc Trujillo
3250 Vernon Avenue
oil on panel 13" x 16.5"
2017

Nathan Ota
Rest When You're Dead spray paint and acrylics on panel 72" x 48"
Collaboration Nathan Ota and Risky 2012

Jane Shibata
Twilight/Yugure: On The Edge Of Duality 100% colored pencil on 2-ply gray museum board 16" x 20"
1998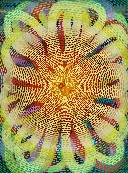 Robin Mitchell Goose Bumps
watercolor and gouache on paper 30" x 22" framed
2020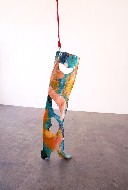 Kim Garcia Still Dancing
acrylic paint, paper, epoxy resin, plaster, enamel and braided rope dimensions vary with space
2021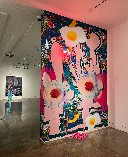 Emily Silver
Are we there yet?! Acrylic, graphite, vinyl, neon size varies
2021

Jerrold Burchman Title
acrylics on canvas 36" x 36"
2021

Leah Gonzales
Quarantine Kitten Cutie (Pink) ceramic, colored pigment, gold leaf size varies
2021

Anne Marie Karlsen OVUM
acrylic paint, colored pencil, pastel, ink, digital photo collage 20" x 16" each
2020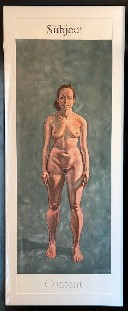 John Zarcone Untitled (subject) charcoal and oil on paper 55.25" x 23.25"
2018

Domi Piturro ICON 21
3D Scan
Epson 9000 2D Print on Paper 3d Work: 2D Print
27" X 40"
2021